For the Clapham Cleaning SW11 Service That Always Delivers Give Our SW4 Cleaning Company a Call
If you want a Clapham cleaning service that really delivers, then get in touch with Clapham Cleaners. If you're a home owner and you're struggling with the demands of holding down a job and trying to keep your house or apartment clean, then one quick call to us can solve that problem. With our cleaning service Clapham, you can have a SW11 cleaner turn up on a daily, weekly or monthly basis. If you are impressed by a particular cleaner and want that person to return then, subject to availability, you can have that person as your chosen personal cleaner. You can have a cleaning job done on a one-off basis. Whatever it is you want, we can help you. We customise our cleaning service so you have a tailor-made service. Our prices are excellent as well. Phone 020 3397 7045 and find out how little it costs to have your own personal cleaner or cleaners for your home or business.

Better Quality Cleaning Services Available in and around SW4

We have become known as delivering better quality Clapham cleaning services and every one of our individually tutored Clapham cleaners is required to keep up the standards of being one of our employees. We know how important trust is when it comes to cleaning staff. This is why, as well as you being able to keep the same cleaner time and again, all our SW4 cleaners are vetted and interviewed before being rigorously trained in the latest cleaning methods. We only have hard-working, conscientious and trustworthy cleaners on our books because we know that's what our clients wants. We specifically employ personnel who have a love of cleaning. We find that by doing this, we have staff who take a pride in their work and this shows in their results. We believe that professional cleaning is a skill that can only be learned by experience, hard work and dedication. Unlike some other cleaning companies Clapham, our employees are trained to standards of excellence. This is just one of the reasons our cleaning business Clapham is one of the fastest growing in the region.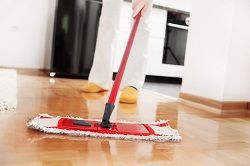 Our all-round service doesn't just consist of providing wonderful cleaners. We have a back-up service which means any time you have a query, problem or need a cleaning job done urgently, we'll be there for you. Our friendly, helpful office staff will do everything they can to help you. It's in our nature. Giving the customers what they want is the backbone of our business. We also have additional services we can offer you. For instance, our very popular carpet cleaning service is not only cheap but carried out by seasoned professionals who know all there is to know about carpets. To compliment our carpet cleaning service, we have an amazing SW4 upholstery cleaning service which can bring any piece of fabric covered furniture back to life. We can also clean your mattress for you.

Reliable Cleaning Services in Clapham are a Phone Call Away

You'll be delighted that all your SW11 cleaning worries are over when you call us. No more struggling to find the time after work or on your day's off to clean and scrub, when all you want to do is relax. No more panicking in case an unexpected visitor arrives and you haven't had time to tidy up. When you've got your own cleaner you're on easy street. What's more it's so cheap! The feedback we get from our customers is they would have hired a cleaner years ago if they had known, with our cleaners Clapham, it costs so little. Find out how little it costs by contacting us today. When it comes to a reliable, trust-worthy and affordable Clapham cleaning service, no-one does it as good as Clapham Cleaners.
Save
Save